Hi, It is Heide here from Michigan...I think I can safely say Happy Spring! No more cold weather and in my neck of the woods it is starting to warm up, buds are forming on the trees. It is one of my favorite times of the year. I hope you all had a wonderful Holiday, Ours was very nice. The weather man was wrong again, they said rain and cold weather, well....It was warmish and sunny all weekend. I even sat outside to soak up some vitamin D!
Happy to have you join us this week. Please do not forget to subscribe to this blog, we want to reach 200! Once we get to 200 Sally will have a drawing for some goodies.
Lets get started with the winners from last week.
Grand prize winner of Dee Dee's design...
Congrats be sure to email Sally at-
sallydubessw@gmail.com
to claim your prize. Don't forget to grab the winner bar and display is proudly on your blog.
And now for our Top 3 runner ups...
#8 Fatima
#11 Sue
#14 Marlene
Beautiful cards ladies!!
Now lets get on to this week's Sketch!!
A Day For Daisies began as a small token to a constant need to create. Pairing a love of whimsical illustration, with a tidy graphic design background, Tammy S Thompson, produced her first stamp designs, introducing irresistibly sweet stamps to crafters around the globe. Drawing inspiration from the beautiful world around us, she strives to express the happiness and gratitude she feels in each stamp design she creates.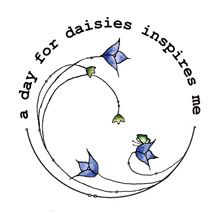 Presently, A Day For Daisies has grown to over 3,000 Digital Stamps with a quickly expanding line of Best Loved Clear Polymer. A Day For Daisies has been published and awarded over the years for innovative and unique designs created to inspire the crafting community. With a whole team behind her now, she remains passionate about illustration, obsessed with quality, and dedicated to her customers. A Day For Daisies thanks you for your ideas, comments, and creativity!
This week our lucky winner will receive:
Prize: $12 Gift Certificate
Thank you Tammy so much for letting us create
with your amazing images!

Now on to see what the Design Team has created!!
Here is the most adorable Giraffe from Judi.
Judi love the image so much she made a 2nd cute card.
Don't you just love her eyelashes!
Heide ( that's me) used a sweet Easter image, Girl with bunny.
Anne used the darling girl called delivery bonnet.
So did
Sharon
. I love the same image yet such different cards.
Nancy
used the little cutie, what great use of ric rac ribbon.
Joanna
made this wonderful card, love pop of green.
Linda
made this super cute card. I just love the dies that add the stitching.
Kathie
just finished in time and she has used Tender Thoughts
We hope these samples inspire you to create and join in our challenge this week.

The rules for playing along can be found by clicking the CHALLENGE RULES tab at the top of the page.





Just remember to comment on this post to be eligible to win. Also... check us out on Facebook, we feature a few cards from our challenge participants each week and preview the new sketch every Tuesday.